Our recent spray tan Bridal Party
THE BRONZING & Sugaring STUDIO
WARMINSTER/Hatboro ORGANIC SUGARING Hair removal & SPRAY TAN STUDIO. The Bronzing Studio is Warminster first all organic body sugaring studio with spray tanning conveniently located in warminster next to Saint John Bosco church. We specialize in Body Sugaring, Spray Tans, Brows and Lash lIFT & tINTING Services. We want you to feel beautiful and confident after your visit with us. We hope to see you soon!
WARMINSTER/HATBORO ORGANIC SUGARING HAIR REMOVAL & SPRAY TAN STUDIO.
Bucks County Bronzing & Sugaring Studio that offer services using true ingredients that give you sweet results! We are a Eco Friendly salon.
The Bronzing &Sugaring Studio is Located on the boarder line of Hatboro & Warminster conveniently located next to Saint John Bosco church, inside Countyline Shopping Center.
We specialize:
Custom Spray Tanning
Body Sugar Waxing
Women & Men Sugaring Brazilians
Brow Shaping and Brow Rehab
Lash Lifts & Tinting
Facials
Henna Brows
Brow Laminations
Brow Tinting
We want you to feel beautiful and confident after your visit with us. We hope to see you soon!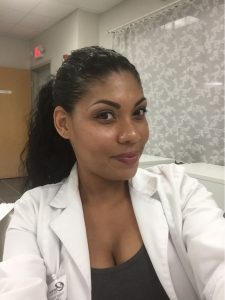 Evelyn is proud to say that she offers flawless, customized color, healthy, long-lasting luxury organic handheld spray tans. Evelyn started her spray tanning business back in 2013. Evelyn is born and raised in Philadelphia where she had open her 1st shop in 2013. In 2017 she had opened the Bronzing Studio and focus on skincare in Willow Grove and moved her salon to Warminster to expand her business and skills in February 2020. Evelyn truly care for her clients and gain many friendships as well in the beauty business.
Evelyn is Warminster/Hatboro, PA only Master Certified Spray Tanning/Sugaring Waxing salon.
The Bronzing & Sugaring Studio serves clients in Bucks/Montgomery County, Pennsylvania and surrounding areas which includes Horsham, Hatboro, Southampton, Ambler, Warminster, Willow Grove, Huntingdon Valley, Philadelphia, Roslyn, Glenside, Elkins Park, Abington, Jenkintown and Rockledge. She also have clients that travel out of state for her services.
DYK?
All of our service products are derived from top grade ingredients.
No formaldehyde, or parabens as found our products. 
Evelyn also is trained  & specialize in Contouring, Wedding tans, Competition tanning and have sprayed over 5000 + customers.
Evelyn Kennedy is PA Licensed Esthetician that is certified by
Master Spray Tan Artist and Educator :
-Norvell Master Spray Tan Artist
-Certified Spray Tan Artist
-ProTan Bodybuilding Certified Artist
-BodyBuilding Competition Artist
-Colorology 101 Artist
-Contouring 101 Artist
-Teacher Training Program
Lash Extension Certification :
-Bella Lash Artist
Lash Lift Certification:
-Keratin Lash Infusion Lift
-Lash Lift and Tinting
Brows Artist Certification :
-Kelly Baker Brow
-Nicck Townsend
-Regina Brows Brow Rehab Artist
-Brow Code Brow Artist
*MasterClass Certified 1 and 2
-Supercilium Henna Brow Artist
-Browgasm Facial Yoga Certified
Sugaring Waxing :
-SugarLove By Jessa Certification since 2018
Tanning :
At the Bronzing Studio we offer many levels of shades to choose from to match your skin tone. The Bronzing Studio uses the best tanning solution on the market that are:
All Natural | Vegan | Paraben-Free | Gluten-Free |  Nut-Free | Orange-Free and provides your skin a treatment.
All spray tans are applied by hand by a Master trained professional. The solution color is custom matched to your skin tone by an experienced spray tan specialist.
We guarantee your color will turn out perfect, 100% NO ORANGE GUARANTEE!
Experience the difference with my custom spray tan .
No orange, streak free, no smell. 
With the rapid tan option you can shower in just 1-4 hours so no more staining the bed sheets with a sunless tan!
Color is customized for your skin tone & spray tanning is the healthier way to tan.
Sunday & Monday : Closed
Tuesday, Wednesday & Friday -11:00-6:00 pm
Thursday 12:00-8:00pm
Saturday - 12:00-6:00 pm
By Appointment Only!
Same day Appointment are Available and Waitlist.
All appointments are made online only.
Your tan needs to be perfect on your special day, and we can do that for you! We specialize in offering wedding tans, including your entire wedding party!
We create a custom blend for each one of our clients, because you are unique! Once we have the perfect blend created for you, we apply it in our 20-minute appointment.
Sugaring is low maintenance and maintenance are booked every 4 weeks for beat results. Ditch the razors & hair removal creams.
Dating all the way back to the ancient Egyptians, it's an exceptional option for various hair textures and sensitive skin.
Our Keratin Lash Infusion Lift creates beautifully lifted lashes that are longer, fuller, and stronger. The treatment increases the volume in the diameter of each lash by 40%. Unlike other lash lift products, our Keratin Infusion Treatment closes and seals the full lash, so there will be no frizziness or odd shaped lashes for my clients.
Henna brows are a form of eyebrow tinting that is used to stain the skin beneath the brow hairs. The purpose of this is to cast a shadow or create an illusion of depth and fullness in the area, visually filling in any sparseness.
Beaming White, the fastest and most effective teeth whitening system, is now available in a relaxed environment at the most affordable price.  Whether its coffee, tobacco, red wine, or just the effects of time that have stained your teeth, our professional teeth whitening system guarantees you a beaming white smile in minutes.
We use on-stage competition color from Protan. Evelyn is a competitor and is certified in competition tanning. We understand that you train and worked hard for this show.
Late Policy. I Have 5 minute late policy. After 5 minutes I cannot guarantee you will be seen, but if you call/text/email prior to your late appointment, I will do my best to fit you in. However out of respect for the guest scheduled after you, since the majority of my service times are only 15-120 minuets long, after five minutes, we may have to reschedule. 
Canceling/rescheduling- Please give 24 hour notice when canceling or rescheduling.  However you are subject to a 50% charge for not canceling or rescheduling before the 24 hour dead line. 
No-shows- If you no-show your appointment you will be charged 50%.
Groupon Policy.
Booking- Same day appointments available but not guaranteed.  I tend to book out about a week or two so please book ahead of time online. I will need to verify your voucher by name or voucher number when you book the appointment in case of no shows. If you book online please note in appointment note your voucher number with the name its under.
NO Shows- If you NO Show a scheduled appointment, your Voucher will be redeemed NO EXCEPTIONS. 
Canceling/rescheduling- If 24 hour deadline wasn't met, you will be charged the standard 50% if you booked on line.
Contact Information
(215)360-3483
Texts are preferred, if you call please be sure to leave a voicemail! we will respond in within 24-48 hours.
thebronzingstudio52@gmail.com
On Facebook @The Bronzing Studio
Instagram @thebronzingbeautystudio
Awesome. I would definitely recommend for anybody looking for a very friendly, judgement free experience.
-----John M.
Get your Beauty session today